WELCOME TO
BikeWalkGoldenMission Statement: To advocate for all people in Golden having access to key community destinations on streets and pathways that are safe for those from ages 8 to 80.
Goal: To be a community that is walkable, bikeable, and accessible to all.
---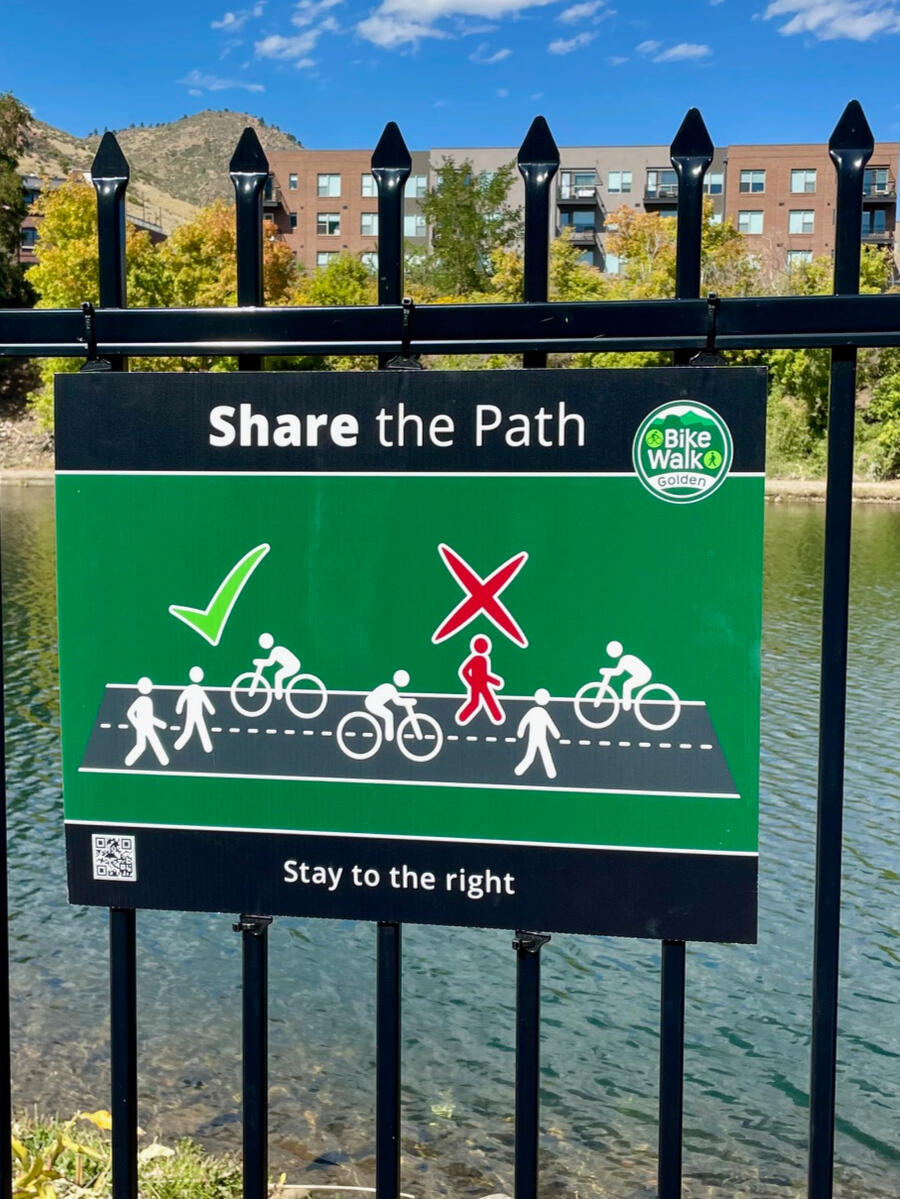 How can you help?Get the word out - Signs are in, contact us if you'd like one!Reporting - If you see a safety issue, take a picture of it, mark its location, and Bike Walk Golden will check to see if it has already been flagged as an issue by the City of Golden.Communicating -Talk with others who walk or bike regarding state or local changes. Examples: The new CO safety stop law and changes to Clear Creek rules for cyclists.Participating
Attend meetings. Examples: Bike/ped master plan community meetings or
Mobility and Transportation Board (MTAB).
Advocate for safer bike/ped routes, crossings and connections.
Assist with staffing a table at an event. Examples: Golden Bike Cruise or National
Public Lands Day Clear Creek Cleanup.
Liaise with other organizations, Examples: Front Range Running and Cycling Club
or BikeJeffco.Contact us by clicking the above green box. Thank you!
---
What We're Reading
---
Community Resources
---
Objectives: work with City of Golden staff advocating to:
- Offer safe biking options:
with lanes separated from cars, or
with cars if the travel speed is 18 mph or less- Offer safe crossing for bikes and pedestrians that meet the needs of an 8 year old, or an 80 year old- Create a new east/west bike/ped connection that is an alternative to the clear creek corridor- Create welcoming streets for walking and biking- Create a safe and happy city that prioritizes people's well-being and enhances the small town feel that makes Golden so special to residents and visitors
---
Archive